UniCare™ Professional Services
With over 20 years of experience in contact center innovation and technology, proven implementation methodologies, technical know-how, tools, and renowned expertise — proven by thousands of successful projects, Consilium UniCare™ Professional Services helps customers to build a world-class experience center and maximize the benefit from their technology investment.  Consilium is a globally certified partner for Webex Contact Center design, implementation and support. Consilium has accomplished successful migrations of Avaya contact centers to Cisco contact center platforms across high-complexity Cisco UCCE, PCCE, and UCCX deployments.
As a Cisco Authorized Technology Provider (ATP) for Contact Center Enterprise, Cisco Advanced Collaboration Architecture Specialization, and Cisco Select Integrator in multiple geographies, a member of the AWS Partner Network (APN), and a Genesys professional services and ISV partner, Consilium has expert professional services teams focused on designing, deploying and managing enterprise contact center solutions.
Consilium is a globally certified partner for Webex Contact Center design, implementation and support. Consilium's access to a Webex CC Gold Tenant enables us to keep advancing our capabilities as Webex CC APIs to add new functionality.
Highly skilled at third-party CRM and database integrations including Zendesk, Salesforce, Sugar CRM, ServiceNow, Oracle, ZoHo, Custom and homegrown CRMs.
Our experience in developing BI Suite in the contact center industry makes us the perfect partner for bringing business data together, turning interactions into valuable data and giving visibility into critical trends and insights.
Consilium specializes in AI technology and designed bots to provide a seamless human-like end-to-end conversational experience across all the digital channels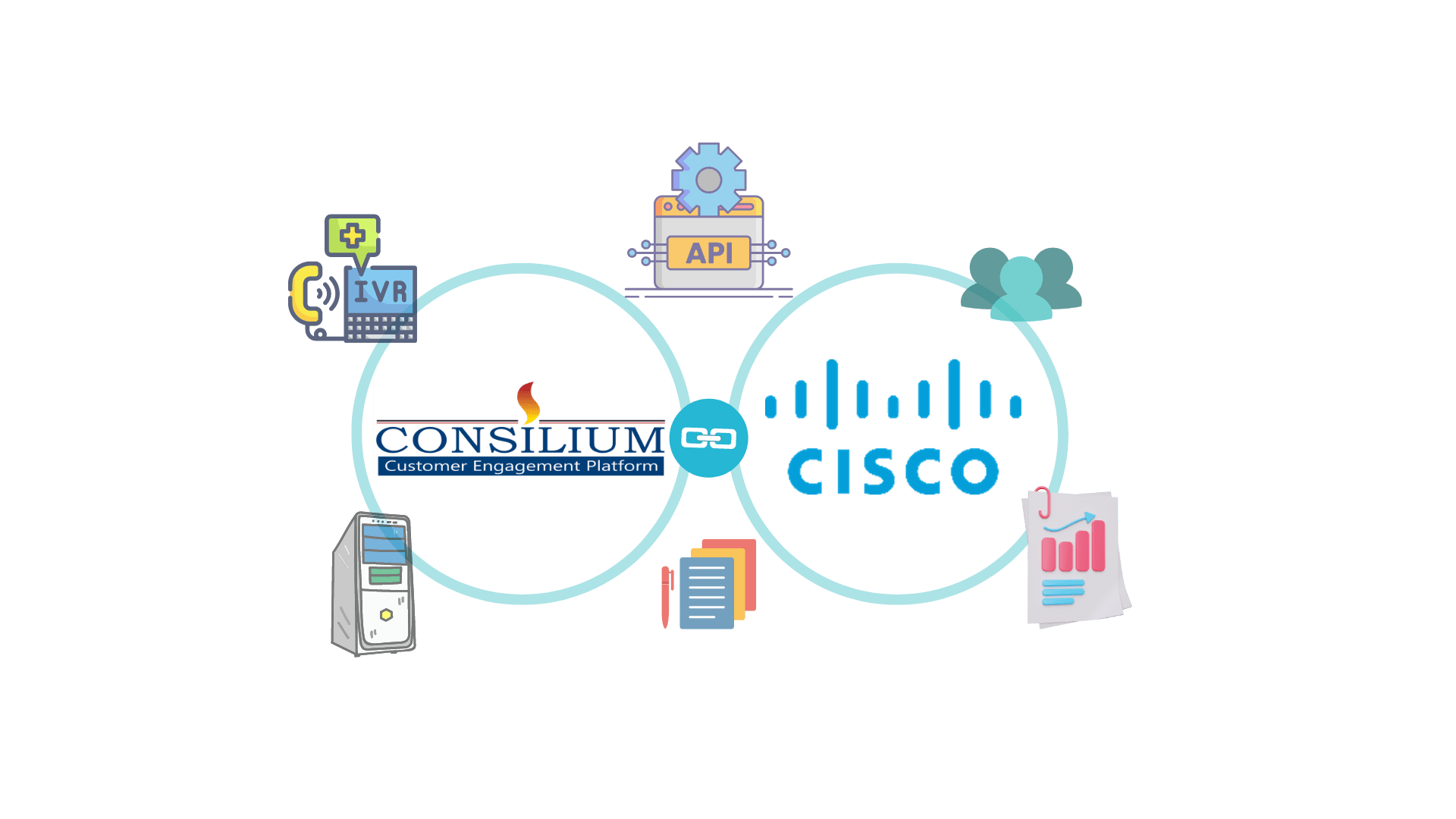 Cisco
Professional Services
UCCE, PCCE, and UCCX deployments
Cisco CVP VXML application development
CUIC custom report development
Custom API's and CTI Application development
UCCX IP-IVR Scripting
Amazon Connect
Professional Services
Contact Center design, build and deploy
Customer onboarding
Implementing skills-based routing
Interactive Voice Response (IVR)
Contact Center reporting
Custom Contact Flow (IVR) development
Advanced AWS service Integrations, e.g., AWS Kinesis, Lambda, Polly, Lex
Data dips from RDS or Web Service
CRM Integration
Outbound List and Campaign Management (LCM)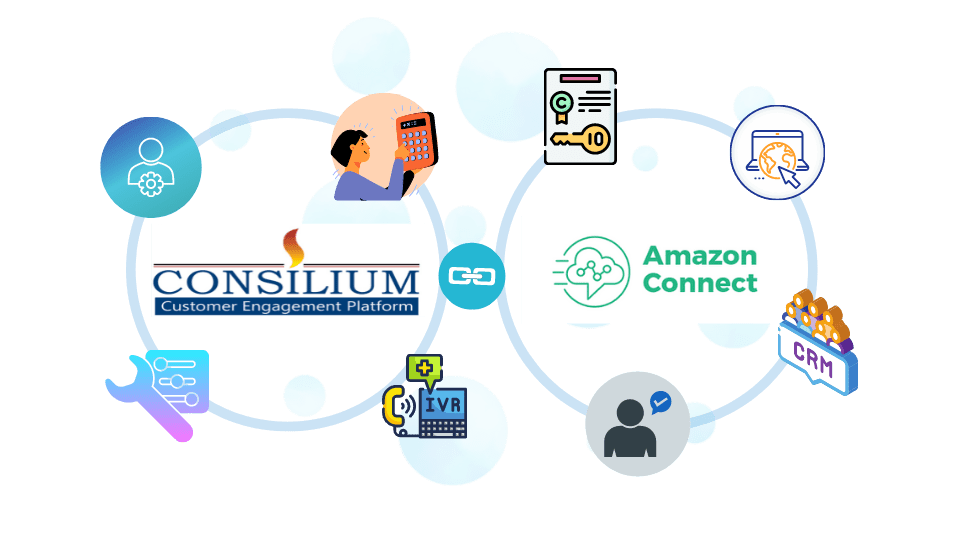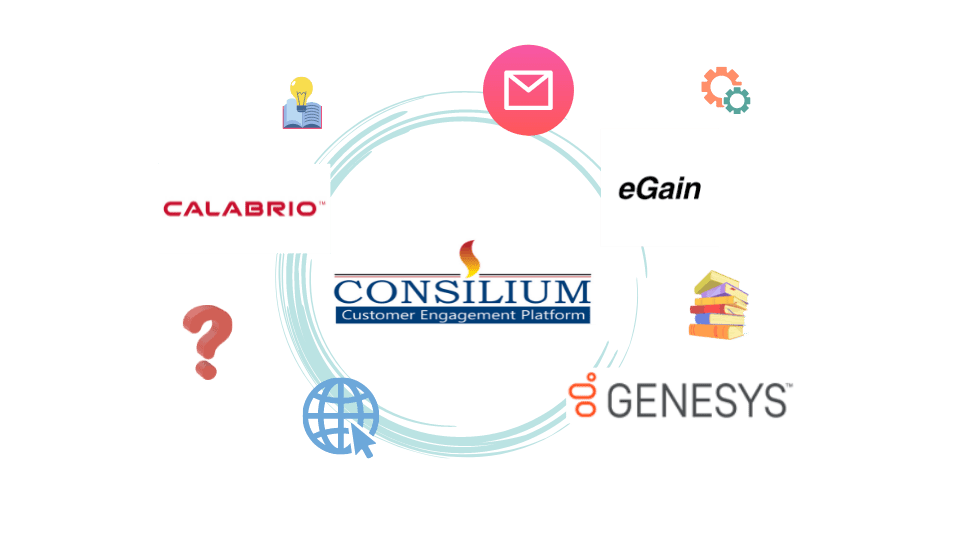 Professional Services for
eGain, Calabrio and Genesys Contact Center
Web Self-Service
Email Management
Knowledge Management
Calabrio Workforce Optimization (QM & WFM) design, implementation, and upgrades.
Industry Specific Solutions
Made For You
Schedule A Consultation with our experts