Consilium products listed on the Genesys AppFoundry
Genesys Cloud CX™️ holistically uses Predictive Engagement, the real-time journey analytics platform that unifies customer-agent experience across various communication platforms(phone, email, chat, text, social channels) – Clearly transforming the contact center domain.
Consilium products are listed on Genesys AppFoundry as Pure Cloud-Embedded Framework and Premium applications. These can be integrated with Genesys Cloud to provide a wholly integrated 'all-in-one' Contact Center (CC) Suite for enhancing Digital Intelligence and Customer Experience (CX). The AppFoundry allows Genesys customers (any industry segment) to discover and rapidly deploy a broad range of solutions that facilitates seamless interaction with consumers, engage employees, and optimize their workforce.
Consilium – a Genesys global technology partner
Provides advanced professional services to migrate from Avaya and other contact center platforms to Genesys Cloud, including voice services, customer self-service, digital channels, inbound routing, outbound campaigns, workforce engagement, unified communications, reporting, and analytics.
Consilium's Integrated Solutions and Services for Genesys Contact Centers
Consilium's UniCampaign™
An omnichannel/conversational List and Campaign Management (LCM) solution available on Genesys AppFoundry as a premium client application, which complements Genesys Cloud with intelligent outbound campaigns and conversational engagement to proactively engage customers on voice and digital channels like SMS and email and provides entire real-time customer journey experience management. It automates list import & export, and improves control and compliance.
Consilium's UniAgent™
A smart CTI connector available on Genesys AppFoundry as a pure cloud-embedded framework application. A universal CRM connector to simplify CTI with Salesforce, ZOHO, Microsoft Dynamics, ServiceNow (SNOW), Oracle Service Cloud, Siebel, BMC Remedy, Sugar CRM, SAP C4C, and it provides an intelligent single-screen interface that merges Genesys contact center platform functionality into over twenty CRMs.
Consilium's UniCloud™
Listed on Genesys AppFoundry as a premium client application and a powerful provisioning, management and automation platform integrated into the Management Suite of Customer Engagement Platform (CEP) with advanced provisioning methods to deliver a rich suite of powerful service automation and management capabilities for Genesys contact centers. UniCloud™ automates Genesys Cloud user provisioning with a sync to Active Directory, manages security and risk with role-based access, and granular control, and provides a single-pane-of-glass tool for contact center provisioning and monitoring. UniCloud™ orchestration reduces the time and effort for onboarding a new customer, provisioning users, and agents, and also provides centralized management of the resources, including optional REST API functions for billing, metering, and reporting for CCaaS (contact center as a service) providers.
UniCloud™ also features an auto-provisioning module enabling you to provide resources directly from Microsoft Active Directory, HR, and ITSM systems. This makes onboarding and offboarding employees and automating your business operations workflows easy. With quick provisioning, you can provision entities from a single screen with just one click, while bulk provisioning tools allow you to provision resources in bulk, making it easier to scale your contact center as your business grows.
Consilium's UniVCX™ and UniCh.AI™
Video customer experience and conversational AI chatbot solutions for Genesys contact centers. These perfectly bring together live chat, video, co-browsing, kiosk, recording, digital banking, and e-KYC features to deliver a digital-first CX.
UniVCX™, the next-generation video collaboration customer engagement platform from Consilium, is helping airports to implement digital CX strategy into their video kiosks, creating a new level of passenger experience for close to in-person assistance with a centralized pool of video passenger service representatives.
In addition, the bank representatives and clients can have video calls, screen sharing, file transfers, data capture, e-signature, vaulting, file an application through co-browsing, or make a claim from anywhere they connect.
Consilium's UniVCX™ Video Customer Experience and UniCh.AI™ AI-enabled chatbots provide a way of integrating video customer experience and AI-enabled bots into the same contact center that is used for voice. It meets the twin goals of providing customers with easy ways to start collaboration from mobile apps and web entry points and helping companies offer their customers connected digital experiences.
Consilium's UniInsight™
Business Intelligence (BI) and reporting & analytics solution with an intuitive report designer, multi-device dashboard, and wallboard that offers 360-degree Insight into your Genesys contact center performance to simplify business operations decisions better and timelier. It helps businesses to analyze and track key business metrics in real-time, make changes to the anticipated contact volumes, and thus optimize workforce productivity and customer service SLAs. There is an easy drag-and-drop design for rapid customization of both reports and dashboards. Enhanced Floor Manager for Supervisors to filter data based on Agents, Skill Groups and Agent team parameters.

In most situations, new customized reports and dashboards can be built and run within seconds as we use pre-aggregated, processed data that is optimized for fast results. There is an easy drag-and-drop design for rapid customization of both reports and dashboards. UniInsight™ provides an intuitive Report Designer, responsive-design multi-device UniDashboard™ product with Dashboard and Wallboard for desktop or mobile use, KPI Builder, and Floor Manager.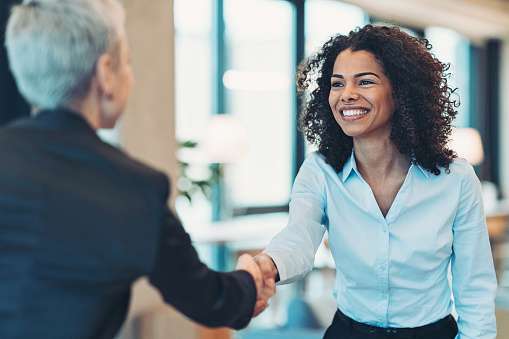 Over 25 years of Contact Center industry experience
Qualified resources with essential training/certifications
Deliver customers with best-in-class applications unified with Genesys contact centers
Seamless support
Schedule A Consultation with our experts